Rules
What?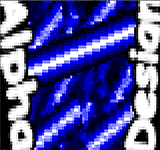 The 20th pseudoannual international text mode demo competition.
At this writing the prizes are not yet finalized, but at least the winners will receive the legendary TMDC diplomas.
Up-to date prize information is listed on the TMDC site front page (http://tmdc.scene.org/). We are also always looking for sponsors. Please contact us if you want to help.
When?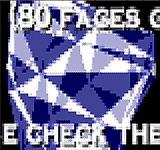 Entries may be posted from 2017-11-11 (11th of November) onwards.
Post your entries as early as possible.
Deadline is 2017-12-12 (12th of December).
Results will be revealed sometime in the first quater of 2018.
Where?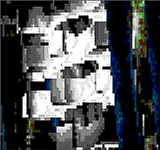 Web: http://tmdc.scene.org/
Any questions can be sent via E-mail.
We don't hang out much on IRC so the preferred way to answer questions is E-mail.
Submissions can be sent to:
Especially if you use E-mail: make sure we have received your demo, but do NOT resend it before we ask for it!
In any case make sure we have your contact info!
Rules
Please, *please* read all the rules! Some rules may have changed from last TMDC. (I'm in the firm belief that most people never read the rules =)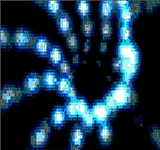 General
The organizers reserve the right to disqualify any demo, and the right to change the rules at any time. (We'll try not to, and we haven't really had the need thus far).
The organizers will distribute the last version they've received from you.
The demos must be previously unpublished.
Direct textmode conversions of existing demos are not allowed.
EXCEPTION: Complete remakes of legendary demos (no porting!) made by completely separate people are ok.
Contributor must own (or have access to) copyrights to all of the material used in the competition entry.
The authors will retain copyright to their productions. The demos must still be freely distributable.
Maximum demo length (in time) is not limited, but you should remember that too long demos are boring.
Complete animation demos are not denied, but remember the size limits.
User must be able to quit the demo at any moment by pressing ESC.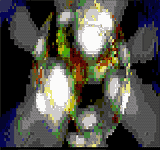 Files
You must include info file (yourdemoname.txt or yourdemoname.nfo) in the package.
You may give extra information for organizers only while submitting the production. For web upload there's extra text area for this info, for E-mail upload please write the extra info to the message.
In case of a dosbox entry, please include all neccessary information to run the demo in the info file.
Remember to include "snail" mail address info in either info file or the extra information meant for organizers only!
Make sure we get your email address or phone number in case we need to contact you.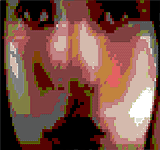 Limitations
Maximum file size is 32MB (33554432 bytes) for the whole package (ZIP file).
The demo must have digital sound support! (PC speaker beep is not enough)
The demo must run under Windows XP Professional on a current machine (dual core 3 GHz, 2 G of RAM), or alternatively under dosbox 0.74 or possibly later stable version if one becomes available before the contest start date.
The demo may NOT write anything on harddrive (neither in current dir nor on C root or %temp% or windows registry or anywhere else).
Keep filenames sensible (no weird characters, and length below 21 characters)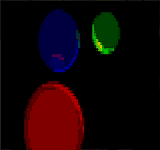 Mode
The complete demo must run in some textmode (including any possible setup screen). You must support 80x25 or 80x50 text mode as your demo will be judged primarily in 80x50 mode (or 80x25 if you don't support the 50-line mode). Juging will most probably be done in 16:10 using the 8x8 font if windowed, unless specified otherwise in the entrie's info file.
You may include OPTIONAL support for any other other mode you can get out of the Win console, but those modes will not be used while jurying.
Font and palette changes are not allowed; neither are any other mode-extending tricks. THIS IS NOT A TWEAKMODE COMPO.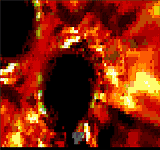 Judging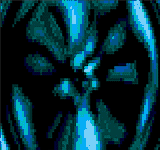 Jury will be selected by TMDC organizers. Judging will be done on several different PCs to ensure compatibility with widest possible range of computers.
To make judging as simple as possible linux entries are not allowed at this time (either), but if you wish to contribute linux versions of your demos we will distribute those as well.